Casper Attorneys
201 North Wolcott
Casper, WY 82601
Phone: 307-234-9345
Fax: 307-237-5110
Contact Us
Map
---
Cheyenne Attorneys
508 West 27th Street
Cheyenne, WY 82001
Phone: 307-634-7500
Fax: 307-638-7882
Contact Us
Map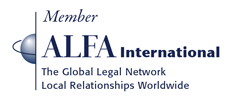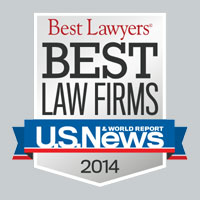 The Wyoming State Bar does not certify any lawyer as a specialist or expert. Anyone considering a lawyer should independently investigate the lawyer's credentials and ability, and not rely upon advertisements or self-proclaimed expertise.

Business Transactions:
Formation of corporations, general and limited partnerships, LLC's, PC's, contract negotiations and preparation, collections, litigation

Employment Law:
Wrongful termination, sexual harassment, ADA, and FMLA claims and defenses, insurance disputes, EEOC proceedings, worker's compensation, employment handbooks

Real Estate Transactions:
Construction contracts, real estate closings, foreclosure, residential/commercial leases, condemnation, zoning/land use issues

Estate Administration:
Estate preservation, wills, trusts, powers of
attorney, guardianships, conservatorships, will contests

Defense of Personal Injury Claims:
Trucking and other motor vehicle accidents, professional malpractice, premises liability, recreation accidents, governmental liability, industrial accidents, product liability

Insurance Claims and Issues:
Bad faith claims, coverage opinions, D&O/E&O liability, subrogation claims, settlement with minors, structured settlements, CGL coverage issues

Environmental Law:
Insurance litigation, DEQ & EPA Permitting, Enforcement & Compliance, UST/AST programs, toxic tort claims, transport requirements, CERCLA issues

Commercial Litigation
Construction claims representing owners, contractors and subcontractors; real estate litigation, pipeline contract disputes, and a variety of other commercial issues.
Criminal Law (Casper office only)
Defense of felony and misdemeanor charges in all Wyoming courts. Representation in violent crimes, weapons charges, burglary, theft, "white collar" crimes, state and federal drug charges including possession and intent to distribute, Game and Fish violations, probation violations, DUI, fraud and embezzlement. Representation in conviction appeals.

►Four Murane & Bostwick lawyers selected by their peers for inclusion in The Best Lawyers in America® 2014.  
►Murane & Bostwick is Corporate INTL® magazine's Wyoming Real Estate Law Firm of the Year.
►Murane & Bostwick lawyers Greg Greenlee and W. Henry Combs III selected as Super Lawyers®.
Our Attorneys' Litigation  Successes
►Summary Judgment for Defendants in Trail Ride Claim.
►Defense verdict for ER physician. ►Favorable resolution in defense of national trucking company.
►Summary judgment granted to owner of ATV involved in rollover.
►Defense verdict for trucking company in highway accident.
►Judgment for defendants in trespass claim.
►Defense prevails in slip & fall claim against Kmart. 
Our Attorneys' Participation in Seminars, Publications & Presentations
►Murane & Bostwick attorney Loyd Smith editor for Business Torts, A Fifty-State Guide.
►M&B attorneys active in ALFA International® activities.
Greg Greenlee
James Worthen
►M&B attorneys Greg Greenlee and James Worthen, editors for Product Liability Desk Reference – 2014 Edition.
►M&B attorney James Worthen speaker at Casper College Paralegal Program.
►M&B attorney Greg Greenlee speaks to the Wyoming Claims Association.
►M&B attorneys prepare State Law Summary.